How encryption works?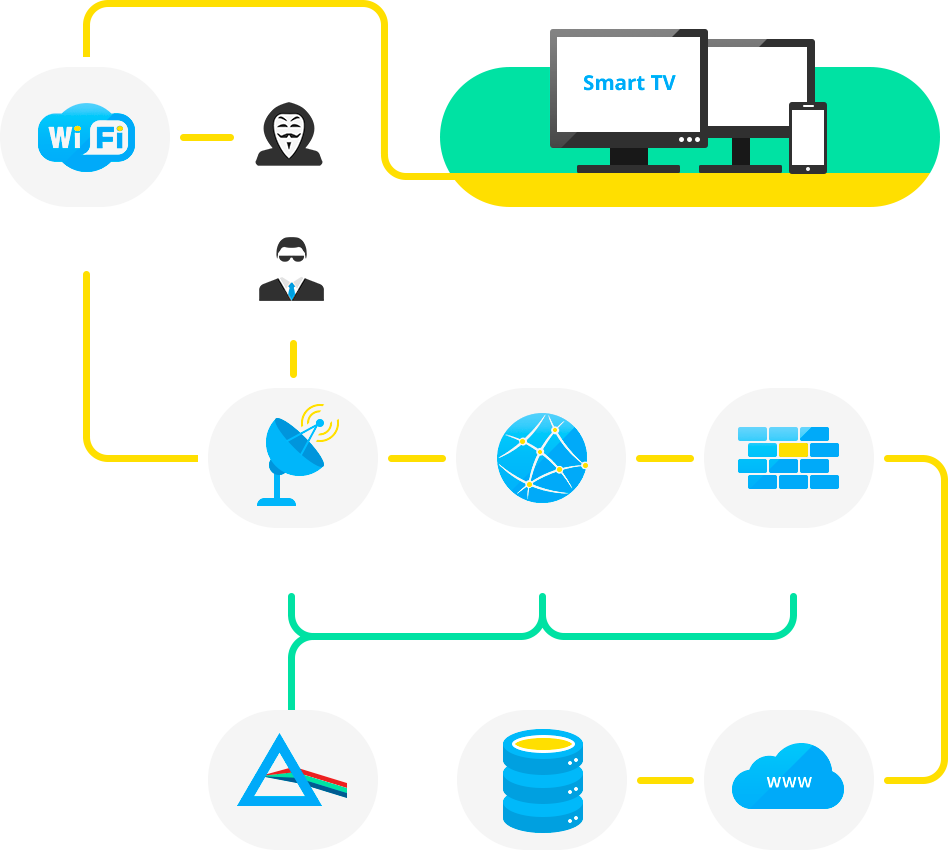 Public or Home Wi-Fi
Local Government
Hacker
MOBILE DEVICES, COMPUTERS, NETWORK DEVICES
ISP
ISP
Access control systems and firewall
ODB Programmatic platforms
Websites and Apps
Prism
Technologies
We use OpenVPN and IPSec IKEv1/ IKEv2 in our software. Any VPN protocols and ports is available in Private VPN feature.
Ports and protocols
Torrent (p2p) and Voip
IPSec 500 UDP port
OpenVPN TCP 443/80, UDP 1194
SOCKS for Smart Proxy
SSL tunnels used in Antiprism
Encryption
4096 RSA keys size
AES-256-CBC Data Channel
HMAC SHA1 Control Channel
Perfect Forward Secrecy
Through Diffie-Hellman key exchange DHE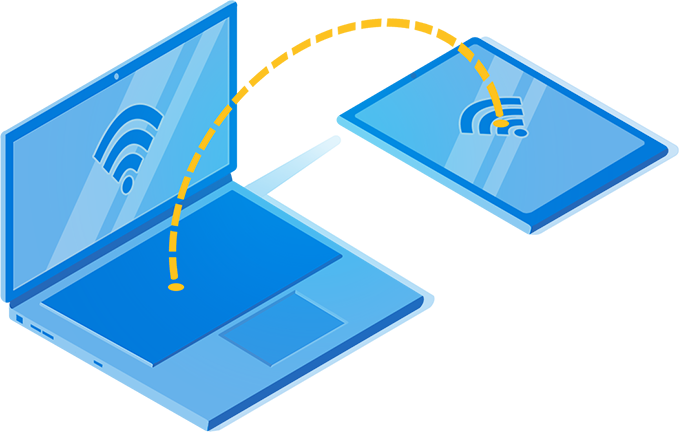 SmartDNS. Smart Choice!
Along with other free Internet defenders we don't admit the authority of The Internet Corporation for Assigned Names and Numbers (ICANN). We use our own DNS servers to protect you from any kind of theft and dns attacks. SmartDNS option starts working automatically from the first connection to open all the "shut doors" for you.
We don't log and keep what you're doing online:
no backdoors and traffic logging;
no saved data on network VPN connections;
no browser or OS parameters and data on incoming connections;
no transactions logging. Snowd gets only a confirmation that transaction succeeded;
no cookies, HTML5 tags or any web analysis scripts.
Technical possibilities and limits
up to 10 Gbps speed for connections from servers for switches
no speed limits for server connections
port 25 blocking to prevent spam
no Port Forwarding options
up to 3 simultaneous connections for an account (up to 5 for paid accounts)
up to 10 Gb monthly free traffic quota
up to 50 Gb monthly free traffic quota for Bug Bounty members